Recently, more and more companies are allowing side jobs.
But the reality is that many people say, "I'm too busy with my day job to get a second job.
In this article, we will introduce some useful websites where you can find "jobs that busy people can do in a short time at home" or "jobs that can be done in a little free time on holidays.
Side business from the comfort of your own home with one computer
The following is an introduction to each service name.
CloudWorks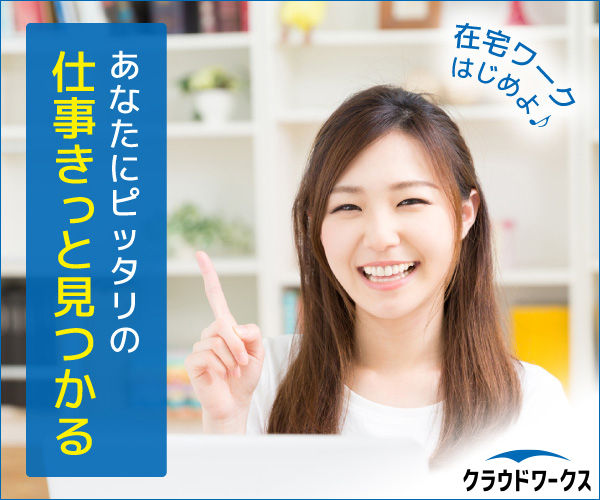 For work, CrowdWorks is very famous.
It is one of the largest online job matching sites in Japan and I have used it many times.

Work includes engineering, design, website design, LP, banner, writing, logo creation, etc.
Free membership registration and free order placement fee
Number of registered companies exceeds 110,000
Click here for CrowdWorks

Side hustle in something you are "good" at
You can also work on the side doing something you like or are good at.
minne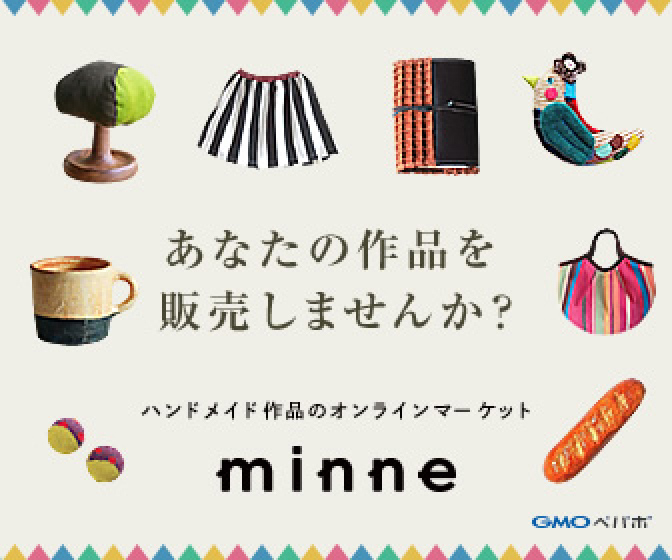 Minne is famous for its handmade products.
Easy to display your handmade works
Various genres of goods, accessories, furniture, fashion, etc. can be exhibited.
Sell and buy handmade works! minne" is an online market for handmade works.

street academy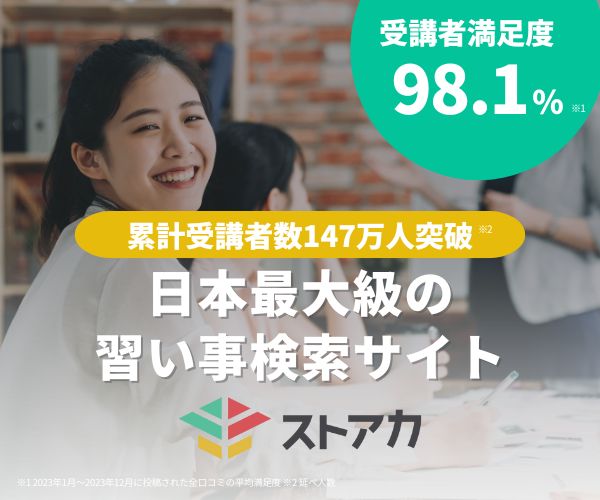 More than 170 genres ranging from business and IT skills to learning hobbiesis now listed. The low price is also attractive because it is a place for person-to-person learning, not through a company.
I'm here for internet-based lessons andvoice lessonI have learned that the â
Personal hobbies and skills can be bought and sold.
low price
In addition to IT and business skills, a wide range of other genres are available, such as camera lessons and voice training.
As of March 2017, the number of registered students and instructors exceeded 116,000 and 9,000, respectively
More than 330,000 people use our learning service, Stoaqa, here.

Coconara
It's a bit like the storecas I mentioned earlier, where you can submit anything from illustration creation and video editing to advice on business and personal life.
Many of them are really at the hobby level, such as portrait creation and consultation on problems.
I am500-yen fortune-tellingI have tried to purchase a
Free membership registration
Over 500,000 members and more than 1 million transactions
Full-scale service with exhibits available from 500 yen to 700,000 yen, and large projects can be exhibited.
Many people want to earn pocket money, freelance, or earn a gazillion dollars on the side.
Turn your hobby into spending money! Click here for the official Coconara website

summary
We have introduced many useful websites for side business.
I am sure there are many more to find. That's how many people are starting side jobs.
I will continue to add useful sites as I find them.