I have been using a marriage activity app called "Pairs" for my marriage activity, and recently I started using one called "Ubride".
I would like to explain the differences from Pairs, age range, merits and demerits, fees, and so on.
What is Ubride?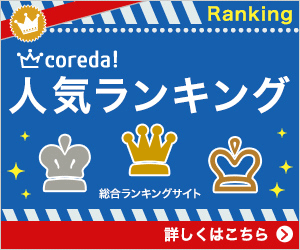 Ubride isMarriage activity app for adults who are serious about marriageIt is. It is a marriage activity site that has successfully married more than 1,000 people in the past 5 years.
The willingness to get married is quite high.
u-blide rates and types of members
Ubride has a free membership, standard, and premium.
Rates for standard memberships start at 2,400 yen per monthThe following is a list of the most common problems with the
At first glance, the free membership seems to have a lot of limitations. But it still functions well as a marriage activity app.
However, there are some points to note about message exchange, which are summarized below. *For the latest informationyoubride official website

Please check with the
About Messages from Ubride Free Members
Free members can only exchange messages with standad member partners.
Messages between free members are not possible.
You cannot delay sending and receiving two messages at a time, and can only reply to one message after receiving a reply from the other party (note that you cannot send a second message in a rush after sending one by mistake).
About Messages from Ubride Standard Members
Message exchange with all members
I thought the limitation regarding messages like this was a bit of a bottleneck.
Premium option for those who want to get even more serious about their marriage
Ubride has a premium option.The fee is 2,980 yen per month.
What is premium is the following four services.
Confirmation of the opening of the package
You can send a photo with a message.
You can send premium messages.
Concierge support is included.
It's important to note here that theConfirmation of opening.
With a free or standard membership, you cannot tell whether a message has been opened or not, but with the premium option, you can tell whether a message has been read or not, so if you think "I can reply anytime since I can't read it," it is possible that the other party is actually using the premium option and knows.
That's where the impression from the other party will change.
Well, I don't mind, so I've been opening them with guns... (I wonder if this is a bad thing.)
Atmosphere of people actually registered on Ubride (from a woman's perspective)
As a woman, the first thing I think about when I use the service is.I think that many of them are very serious about their marriage.
I think so because there are a lot of marriage-related fields in the profile section (optional ones).
for example
Divorce history of the other party
family structure
Children
Living together or not
On cleaning, cooking, and laundry
About Co-workers
I thought it was great that I could efficiently search for a partner by being able to check the details I wanted to take into consideration when thinking about marriage in advance in the profile section.
However, this is an optional listing, so some people may have no listing.
What I actually thought about using Ubride.
About Profile Image
This may not be limited to Ubride, but many people do not disclose their faces.
For example, there are people who use ↓ illustrations like this as their profile picture. It is not a small number.

Every time I see this illustration, I think "hmmm...", which is subtle.
Perhaps there are reasons why they don't want their faces to be known, but to be honest, I think it's quite a loss. If it were me, I would definitely not be tempted to meet them, and appearance is one of the criteria for judgment.
And the profile picture that says "You can see it by registering for a plan" ↓.

(*This is an image.)
In this case, the viewer has to register for a plan (paid membership) to be able to see it.
This is because the other side has set it up that way, so only a limited number of people can see it.
Although I think this is also quite a lost opportunity, I am sure the person who is setting this up has his own ideas.
Some of them may think that wanting to engage in marriage activity even if they have to pay for it = they are very serious about it -> if they are such a partner, they can show their photos. Well, that's just speculation.
I don't think there are a lot of cool people.
I don't think there are many people on Ubride. I don't think there are many people who are
For example, some of the profile pictures are dark-colored with alcohol, or they look like they could be in the band Exile. I think there are more photos of people in suits or in a fresh atmosphere than such people.
Oh, and not many people use photos with processing apps like Snow. (There are some, though.)
summary
After using Ubride, I thought it was such an app that the path to marriage was closer than other apps.
There are some restrictions that only free members have, but that doesn't mean you can't meet people, so I think it's totally worth it.
So, you out there who are serious about your marriage life! Please check it out!